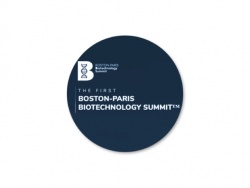 SurgiMab is an Entrepreneur Sponsor of the first Boston-Paris Biotechnology Summit and as such, we will present our latest clinical developments during the Entrepreneurs Forum.
The Boston-Paris Biotechnology Summit is a novel catalyst event aiming to provide facilitative leadership for talents in both cities in order to foster energies and synergies, to spark new projects and to generate funding opportunities. It will bring together biotechnology professionals, investors, experts and stakeholders with a rich program. The event will take place at Institut Pasteur on May 18th, 2017.
Come and meet us during the Entrepreneurs Forum!