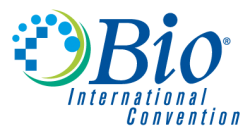 Let's meet at the Moscone Center in San Francisco, June 6-9 for the BIO International convention!
The company presentation will take place in Room 4 on Wednesday the 8th, 5:00 PM during the Oncology session. Françoise Cailler, CEO of the company, will update the audience on the current fundraising and the clinical trials currently in progress.
The BIO International Convention is hosted by the Biotechnology Innovation Organization (BIO). BIO represents more than 1,100 biotechnology companies, academic institutions, state biotechnology centers and related organizations across the United States and in more than 30 other nations. BIO members are involved in the research and development of innovative healthcare, agricultural, industrial and environmental biotechnology products.