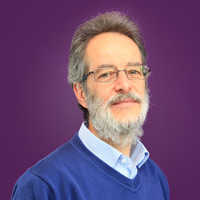 André Pèlegrin – Ph.D
Research Director within INSERM
André Pèlegrin's work on the use of antibodies and their derivatives in the diagnosis and treatment of cancers has produced many world-class peer-reviewed publications and patents. The Immuno-Photo-Detection technique originates from his laboratory. He is a scientific consultant for the company, and SurgiMAb's lab is hosted within his own lab at Montpelier's Cancerology Research Institute (IRCM).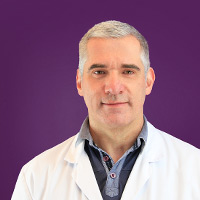 Marian Gutowski, M. D.
Oncology surgeon in "Institut du Cancer de Montpellier" (ICM)
Marian Gutowski first developed IPD in Dr. Pèlegrin's lab and has been much involved in SurgiMAb's project from the very beginning. He acts as medical and surgical consultant for the company, and will be involved in clinical assays. His involvement in the project is of capital importance for the company, as he is the privileged link between SurgiMAb and the hospital. He acts as SurgiMAb's representative within the medical community, allowing clear understanding of the surgeon's needs and a direct feedback of the oncologists' expectations.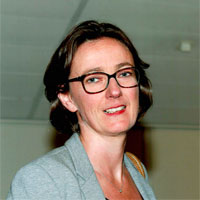 Françoise CAILLER – Ph.D
Co-founder / CEO – CSO
Engineer and Ph.D. of formation, Françoise initially specialized in cellular biology before moving further towards drug development and then entrepreneurship. With over 15 years experience in the development of targeted molecules and therapeutic antibodies in oncology, she transformed SurgiMAb from an academic project to a developing company with more than €10 million raised from creation. She led SurgiMab's pipe-line from the initial Fluorescence Guided Surgery concept to successful clinical implementation and set up successful clinical partnerships with KOLs over the world.
In 2011 Françoise participated to the sales of Bioréalités, a French biotech specialized in the development of therapeutic antibodies in oncology, to Servier just before creating SurgiMab, where she is now CEO and CSO.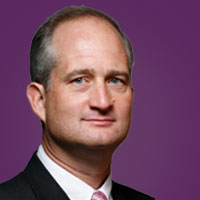 Gordon WALDRON
Business Development Officer
Gordon Waldron has had 25 years experience working as CFO for innovative start-ups in the high tech, biotech and med tech sectors.  Over the course of his career, he has raised over €140 million from an international, blue chip venture capital investor base and €50 million via an IPO on the Euronext stock market in Paris.  He has completed 9 (primarily cross-border) M&A transactions including the trade sale of a venture capital funded biotech for cash consideration in excess of $500 million.  He has generated over €100 million in cumulative cash proceeds through the negotiation of several business development and other non-dilutive funding agreements.  He has implemented organizational restructurings and established subsidiaries in the USA, Hong Kong and China. Gordon is a graduate of Duke University (USA).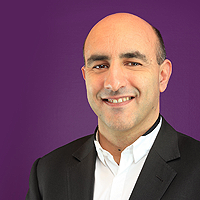 Michel BARBELANNE – M.Sci
Co-founder / Administration and Finances
Michel Barbelanne is in charge of SurgiMab's Administration and Finances. He joined SurgiMab's team in 2010 to supervise the creation of the company. After an immunology degree, he got a Master in Innovation & Technology Management from Toulouse Business School. He then participated to the creation of Matbiopharma, a company based in Paris that used to developed therapeutic antibodies. He was Matbiopharma's Financial Director for several years, actively participating to the development of the company's first product up to the clinic.
He brings to SurgiMAb his experience in the financial domain and his knowledge of the administrative constraints related to the clinical development of an antibody-based molecule.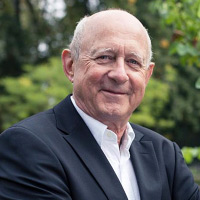 Jean-Marie LÜCHINGER, Abalis
Advisory / Strategy
Jean Lüchinger started his career in the pharmaceutical and chemical industry where he worked in various managerial positions in international sales & marketing. Thereafter, he became a specialist for turnaround management and strategy development – first within the CS Group and later for the CMA AG which he founded with his partner Edi Kny. In 1995, they acquired the distressed firm Ebulon AG and shortly after Cimex AG. They changed the latter company from a toll manufacturer of generic pharmaceuticals to a successful developer and marketer of own products. In 2004, they successfully introduced the company to the Stock Exchange. Shortly after, Cimex was taken over by the stock exchange listed company Schweizerhall AG. As a board member Jean Lüchinger was involved in the strategic reorientation of the company. He left Schweizerhall and founded Abalis Finance where he is actively involved in building up young enterprises and realizes interesting business projects.
Jean Lüchinger is a chemist ETHZ, and holds a M.A. in Business Management and Marketing.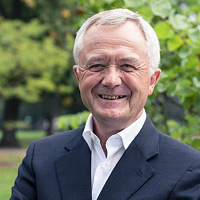 Andres HUBER
Head of the Board
Andres Huber was employed by Swiss Bank Corporation and later UBS for over 30 years. He worked as credit and finance specialist for a number of years in Paris, Montreal and New York and as senior manager to complement his leadership qualities. In 2004, he joined Cimex AG as CFO and organized the IPO at the Euronext, Paris stock exchange. As member of the finance committee he was involved in the successful financial integration of Cimex AG into the Schweizerhall Group. Andres Huber is a finance expert and holds a degree in banking and finance.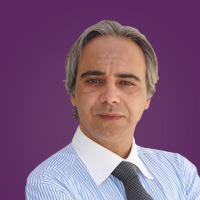 Lies Kerrar, CWI
Financial Advisor
Lies Kerrar is the Chief Investment Officer of Med Investment Holding, an ethical Algerian professional investor and investment developer. Since 2004, Lies Kerrar has been heading investment banking and corporate finance mandates on the Algerian financial market and advising financial institutions, including the Algerian Sovereign Fund, the National Investment Fund. He has been involved in the development of the local corporate bond market and advised major local and international corporations for raising funds locally. He created Humilis, an M&A and Corporate Finance firm that is now the first Independent firm authorized to launch Licensed Stock Brokerage activites.
Before pioneering Venture capital and Investment banking activities in Algeria, Lies Kerrar built a ten years career in North American financial markets in Corporate Finance and Investment Management. Lies Kerrar worked for several investment banks including National Bank Financial, one of Canada's biggest investment bank in investment advisory and investment analysis. Lies Kerrar worked for Desjardins Financial Security, one of Canada's biggest life insurance company in saving product development. He managed a product portfolio of more than 60 investment individual and pension funds.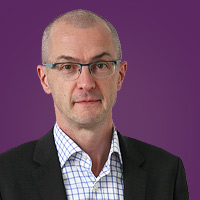 Vincent Dubois, L2D
Advisory / Regulatory
Vincent is an expert in the operational management of CMC (Chemistry, Manufacturing and Controls) challenges, including manufacturing process development & scale up, analytical methods development and validation, formulation development and GMP production. His expertise spans small molecules, biologics, vaccines, pro-drugs and other specialised drug delivery systems. He has held several directorship positions in US-based and European biotechs and has worked on oncology, anti-infective and immunotherapy programmes.
With sixteen years' experience, Vincent has successfully overseen numerous projects, ensuring the availability of clinical trial material for various products at different stages of development. This included a pro-drug therapeutic, which he advanced from concept into two phase II clinical studies. His expertise also covers the preparation of regulatory compliant Investigational Medicinal Product Dossiers (IMPDs).
Vincent holds a PhD from the University of Louvain and is a co-inventor of thirteen patents and patent applications. He is currently director of product deveopment of L2D, a French company that has been providing expert non-clinical development and regulatory support to the biopharmaceutical industry since 2009. Within L2D's team he's followed the development of SurgiMab's products as a regulatory expert.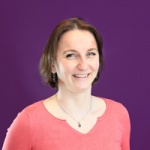 Bérénice Framery
Clinical Development
She joined SurgiMab's team in January 2012 as a research engineer. She coordinates R&D studies. She also takes care of the set up and implementation of all quality procedures within SurgiMab and of the follow-up of clinical studies.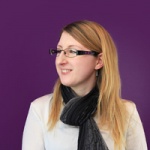 Karen Dumas
Karen Dumas joined SurgiMab's team in May 2014. She works in the lab under Bérénice's supervision.